Who says cupcakes are not desserts.  Cupcakes are so much fun and based on their size, you can have more than one.  Can't you?
So why don't we begin this journey with a combination of bananas and peanut butter – Roasted  Banana Cupcakes with Peanut Butter Peanut Butter Ganache Frosting from Chocolate Moosey.
As its usual place, alcohol often appears in the second slot.  This was presented a little over a week ago because of the Kentucky Derby – so here are Kentucky Derby Pie Cupcakes from Brown Eyed Baker.
We got to get to some chocolate.  How about these neat Chocolate Orange Creamsicles from Snixy Kitchen.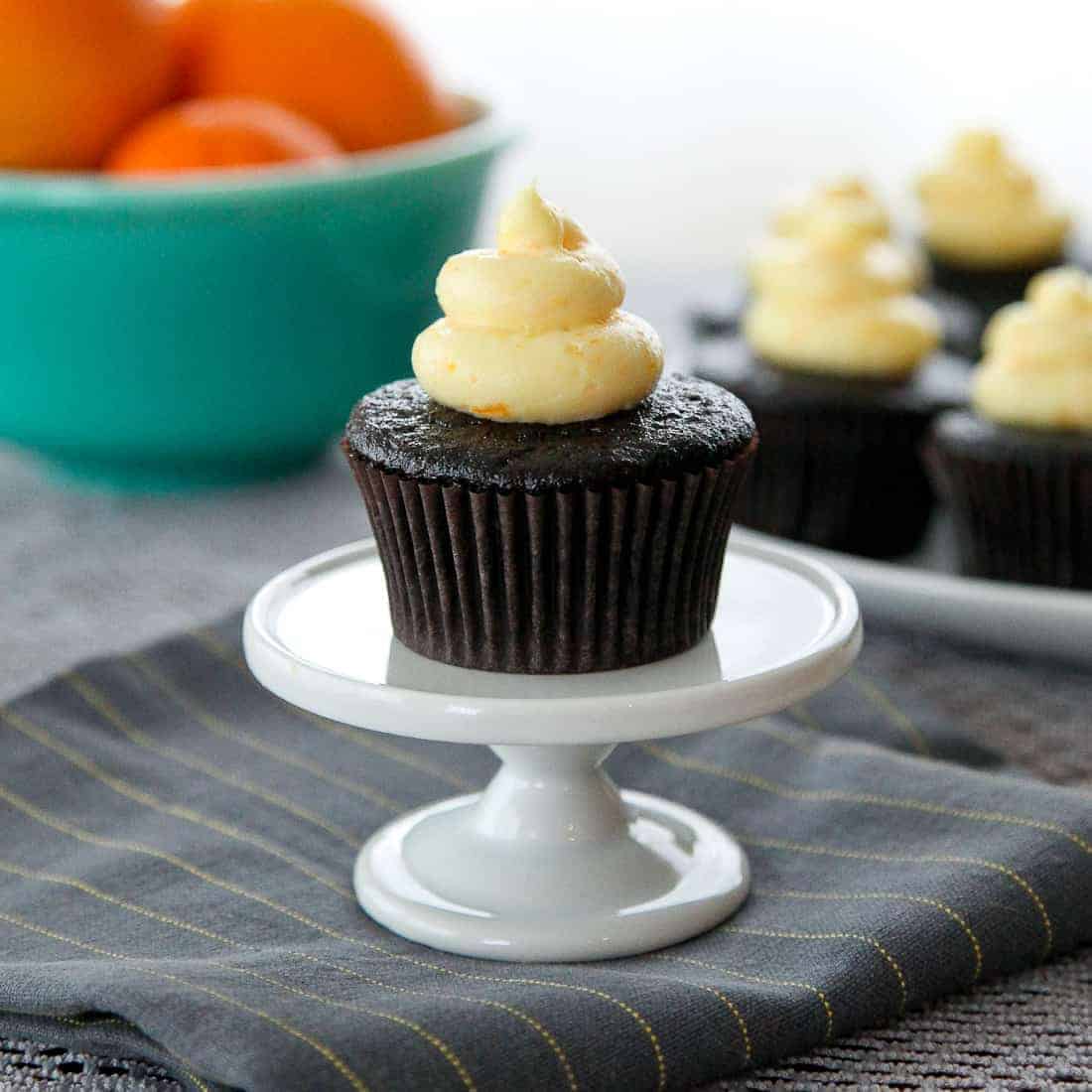 How about flipping the flavors to Vanilla and I offer up these Perfect Vanilla Cupcakes from Tide and Thyme.
We finish this sweet post with Lemon Baby Cakes with Fresh Raspberry Frosting from A Farmgirl's Dabble.