2 days until the big game.  I hope this post finds you in time to do your shopping and be inspired to try some of these amazing recipes for your game day party.
You know this family loves its peppers.  So why don't we all start our party with Chorizo Poppers from the Improv Kitchen.
And how about this clever idea – Pizza Dip from What Megan's Making.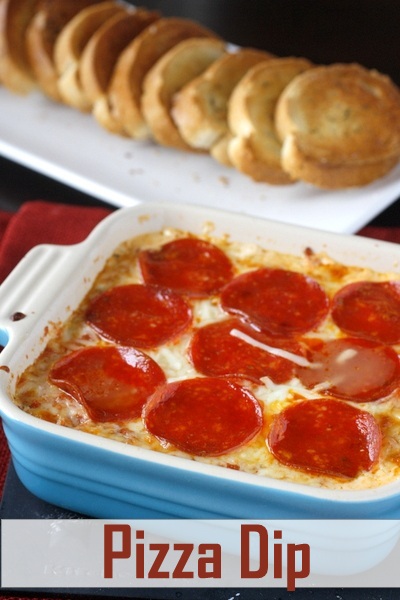 And because I am a huge tater to fan, why don't we try these Loaded Tater Tots from Averie Cooks.


Now superbowl parties tend to be a bit heavy and maybe not the most healthy recipes, let me present Pesto Chicken Quinoa from Pardon The Dog Hair to balance out your offerings.                          
 
Moving into our sweet tooth, how about some Frozen Footballs from Rust & Sunshine?        
                                                              
                                       
Since we have all the appetizer offerings for our dinner, one dessert is not enough.  So continuing with the football motif for the game, I present to your Superbowl Cupcakes from Miss Make.